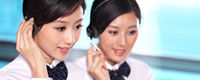 Name: Ms. Lynn iTech
Tel: +86-20-82514086
Fax: +86-20-82514086
Mobile: +86-13724097955
E-mail: info@itech-aesthetics.com
Add: NO.16 Huaxia Avenue,Tianhe District,Guangzhou,China
Skype: k88v88
QQ: 2648455282







We are professional manufacturer of beauty equipment,currently our products cover the following 4 aspects:
A:Body Slimming Systems--Shockwave Therapy,Cryolipolysis System,HIFU Systems,Radio Frequency System,Ultrasonic Cavitation System,Vacuum+RF Body Slimming System (Velashape/LPG) ,Lipolaser System.
B:Skin Care System--Hydrafacial Oxygen System,Jet Peel,Supersonic (1MHz),Radio Frequency(Monopolar RF,Multipolar RF,Thermage,Fractional RF),Diamond/Crystal/Water Dermabrasion,PDT(Photon Dynamic Therapy),DermaRoller(Microneedle,Dermapen),Skin Analyzer System.
C:Light-based Hair Removal Systems--Long Pulsed Nd: YAG Laser,Diode Laser 808nm/810nm,IPL ,E-light.
D:Other Systems for Face and Body Treatments--Body Fat Analyser,Messotherapy System,Pressotherapy System,Super Body Sculptor,Relevant Systems.