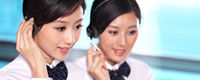 Name: Ms. Lynn
Tel: +86-20-82514086
Fax: +86-20-82514086
Mobile: +86-13724097955
E-mail: info@itech-aesthetics.com
Add: Room 2703,Huangpu East Road No.5, Huangpu District,Guangzhou,China,Zip Code:510799
Skype: k88v88
QQ: 2648455282







Product name : Water Jetpeel Water Diamond Skin Scrubber Oxygen Jetpeel BIO/NK- SPA10

Product No. : 201551995725

Name/Model : Water Jetpeel Water Diamond Skin Scrubber Oxygen Jetpeel BIO/NK- SPA10

Technology : NK- SPA10

Power : Water Jetpeel Water Diamond Skin Scrubber Oxygen Jetpeel BIO

Handpiece : 450W

GW : 125cm*60cm*60 cm

Packing : 45KG

Delivery : 3-5 Days

MOQ : 1 Set

Warranty : Host machine for 1 year,FREE accessories for 6 months

Certificate : CE
Details:
NK-
SPA10/Water Jetpeel Water&Diamond Dermabrasion Skin Scrubber Oxygen Sprayer BIO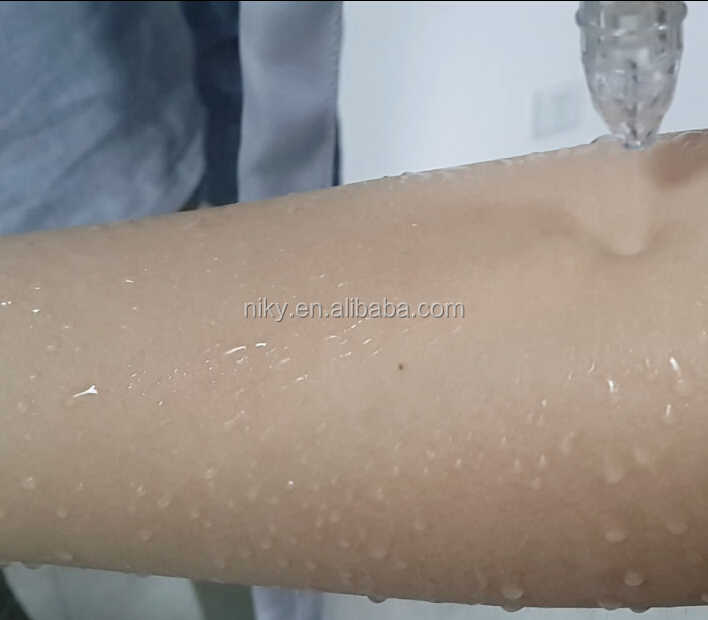 Strong Power of our SPA10
1. Hydrodermabrasion combined with the high pressure oxygen jet peel,
hydro pressure can reach 1 bar and oxygen jet peel is reach 0-8 bar;
2. Each of them has 4 liquid bottle, can be swift to use by system; Suitable for multiple treatment and user-friendly design;
3. 720 degree water knob to control water level much more precisely
4. Factory production, good price and accept all OEM;
1.Hydro face water dermabrasion
SPA10/ china market diamond dermabrasion tips
l Water dermabrasion is an exciting NEW technology that combines the efficacy of Microdermabrasion, vacuum system and new Fuse hydration system. It is a lot gentler than crystal microdermabrasion or diamond dermabrasion as only water is used, and we use professional quality machines.
l Water-dermabrasion (or hydra microdermabrasion) applies mechanical and chemical peeling simultaneously. A hydra-dermabrasion machine includes a water jet, an air compressor, a two-way flow control valve, a purified container and a waste water tank.
l Unique hydra-dermabrasion tip jets out thin and tiny stream of water and polish skin in high speed by vacuum suction, the liquid from which helps moisture skins in the mean time.
l The main advantage of such hydra-dermabrasion machines lies in than it is much gentle by using only water, and enables treatment diversification by using with skin care products for different functions like essential oil, whitening products, lactic acid, salicylic acid and more, to achieve various aims on customers' request.
2.Aqua diamond dermabrasion
SPA10/ china market diamond dermabrasion tips
l Clean: Deep cleaning, clear skin stratum corneum, minimally invasive scar, clearing blackhead.
l Wash: Deep cleaning dirt, clean skin
l Water supply: supply sufficient water molecules to skin while cleaning.
l Rehabilitation: Improve dull skin, shrink pores, smooth skin, repair skin cells.
3. Water Oxygen Jet peel
SPA10/ china market diamond dermabrasion tips
l Oxygen jet peel is an effective acne treatment system, which mixes the water.
l medical oxygen and nutrition liquid completely, and in a speed of 200m/s spray out and act on skin. The mixture penetrates epidermis into deep dermis with 50-80μm tiny granules and cleans the follicle and sebaceous gland completely.
Application:
SPA10/ china market diamond dermabrasion tips
l Deep cleaning,Oily skin improvement
l Scar removal: all kinds of scars such as scar left by laser, burn and surgery etc
l Acne: blain acne, scabby acne, allergic acne, papilla acne, improving the appearance of lipidic skin and acne pit.
l Skin care: skin whitening and softening, facial lifting and tightening, eye bag and black eye circle removing, weary skin and gloom yellow skin improving
l Wrinkle reduction: reduce wrinkles around canthus, furrow
l Hair regrowth: has good effect for Alopecia areata, baldness and loss of hair etc
l To improve allergic skin
l Water replenishing to skin
4.Microcurrent Technology
SPA10/ china market diamond dermabrasion tips
l Microcurrent therapy uses pulsating electrical currents that are extremely low-voltage (millionths of an amp) in order to relieve pain and stimulate healing. Any injury of skin tissue and in the body disrupts normal electrical cell activity. The microcurrents are fine-tuned to reach the level of the normal electrical activity of the cells. Because the currents are so small, they're able to penetrate the injured cells rather than pass over them, as other electro-therapeutic devices do. Simulating the same electrical signals that occur when the body is healing itself triggers the real healing process. Nutrient distribution is enhanced, blood circulation increases, and new healthy cells are regenerated to replace injured, unwanted ones.
5.Ultrasonic Skin Scrubber
SPA10/ china market diamond dermabrasion tips
l Apply ultrasonic treatments to the face with a handheld device at home. These units are similar to the expensive machines used in high-end beauty salons and can produce similar results.
l b)Use the ultrasound device to generate sound waves that penetrate the skin to increase blood and oxygen circulation to underlying tissue. The skin can now more easily absorb moisture and anti-oxidants from skin care products.
l c)It can promote the blood circulation of the corium to accelerate the speed of venous return metabolite and lymphatic return , exhaust toxin which accumulated in the deep layer of the skin, eliminate aged cell and avoid excessively keratin cell accumulated thus make rapid delivery of the moist and nutrition , enhance permeability of the cells , strengthen absorption of the product and improve moisture of skin. Meanwhile, the nutrition carried by artery can provide nutrition to corium sufficiently and fully improve the color and texture of the skin, eliminate dark and gloomy and skin whitening.
Specification
SPA10/ china market diamond dermabrasion tips
Technology

1) Water dermabrasion / hydro-dermabrasion

2) Oxygen jet peel

3) Microcurrent

4) Skin scrubber

Dermabrasion Vacuum

100Kpa / 1 bar Max

Jet peel Vacuum

0 - 8 bar

Max Output

450 VA

Operation Control

8" Screen Control

Handpieces

1) Hydrodermabrasion handle with 8 tips

2) Oxygen jet peel wand

3) Microcurrent 2 pcs

4) Skin scrubber 1 pc

Electrical

100-240VAC, 50Hz/60Hz

Packing Size

125*60*60 cm3

Weight

45 KG

Warranty

2 Year / 24 Months
Machine Functions
SPA10/ china market diamond dermabrasion tips
1. Rejuvenate sun damaged skin-face, neck, shoulders, back, arms and legs.
2. Reduce age spots
3. Minimize of blotchy skin coloring
4. Reduce acne and superficial scars from past injury
5. Remove blackheads and white heads
6. Reduce oily skin
7. Improve overall skin health
Machine Photos:
SPA10/ china market diamond dermabrasion tips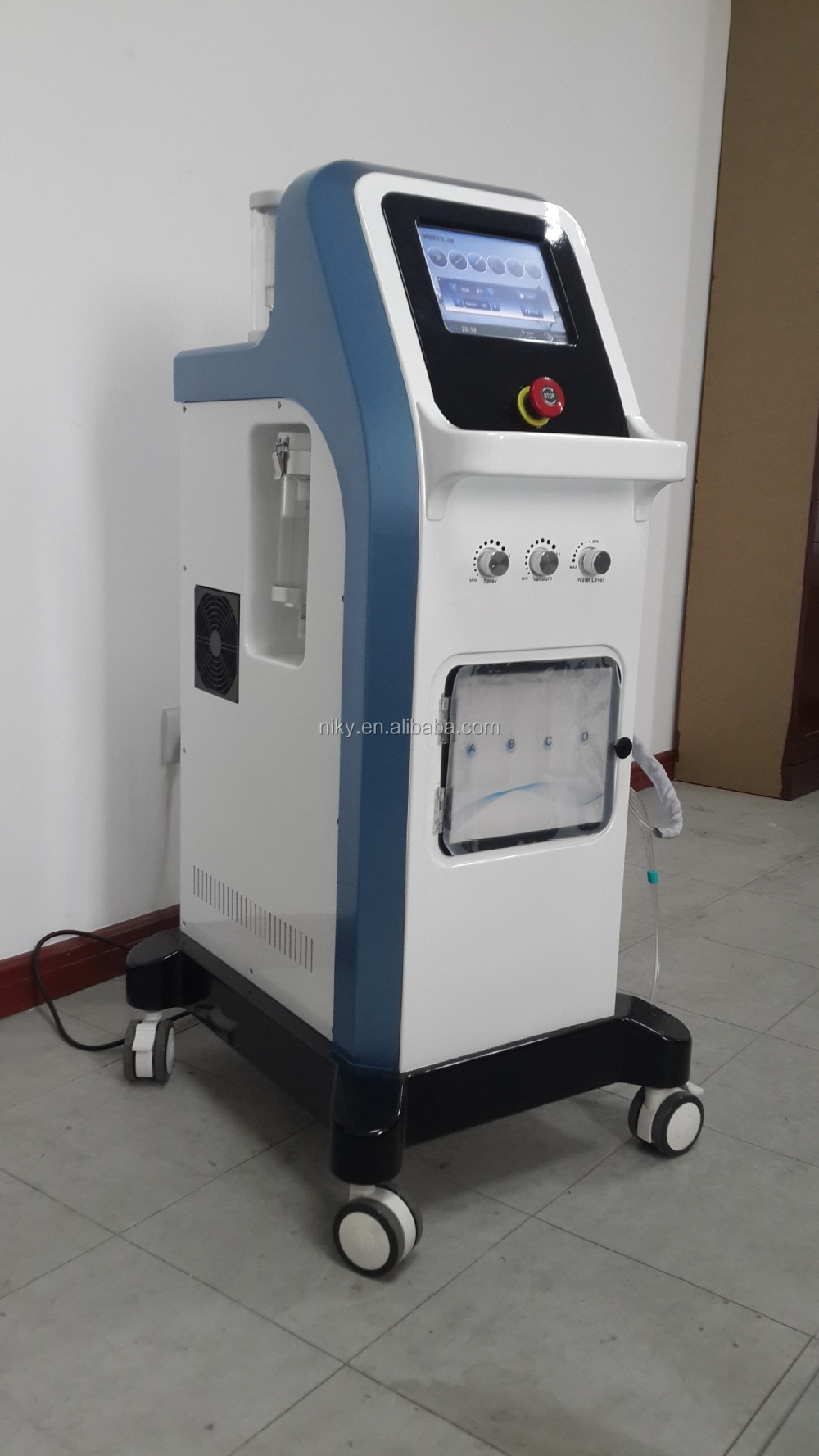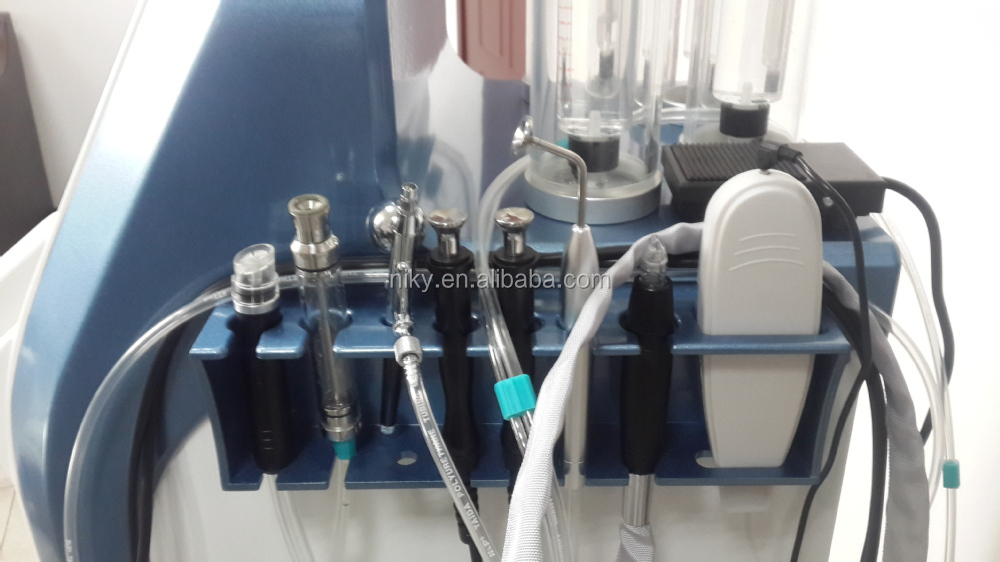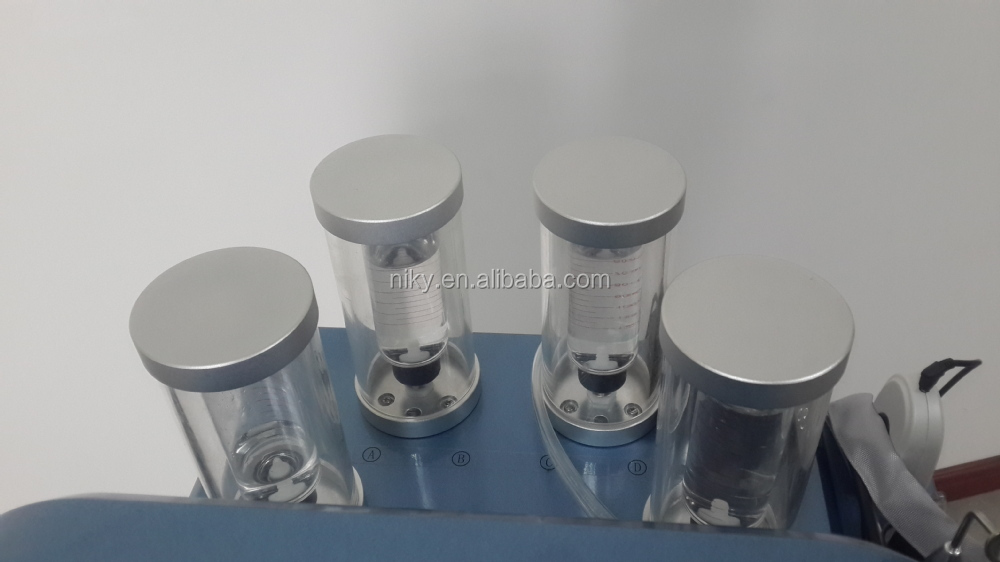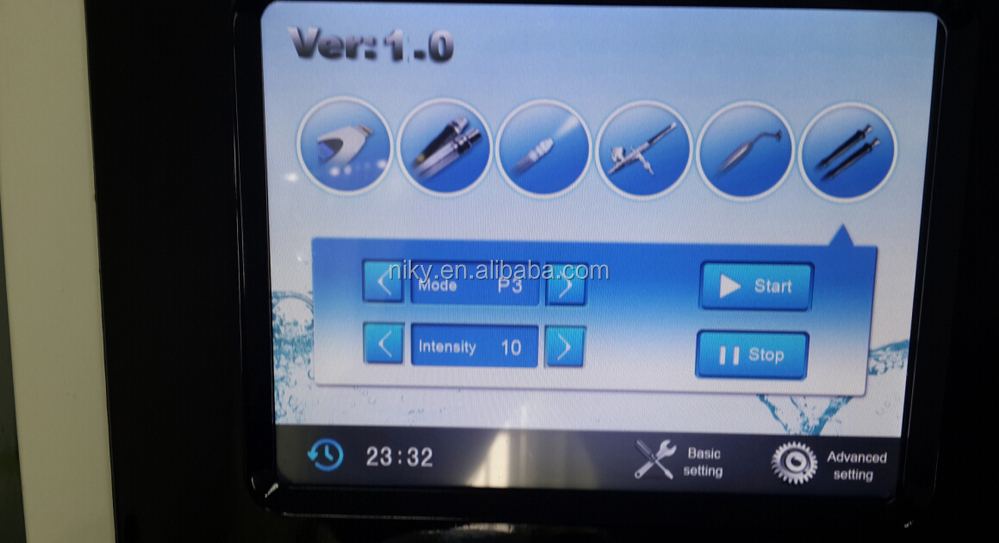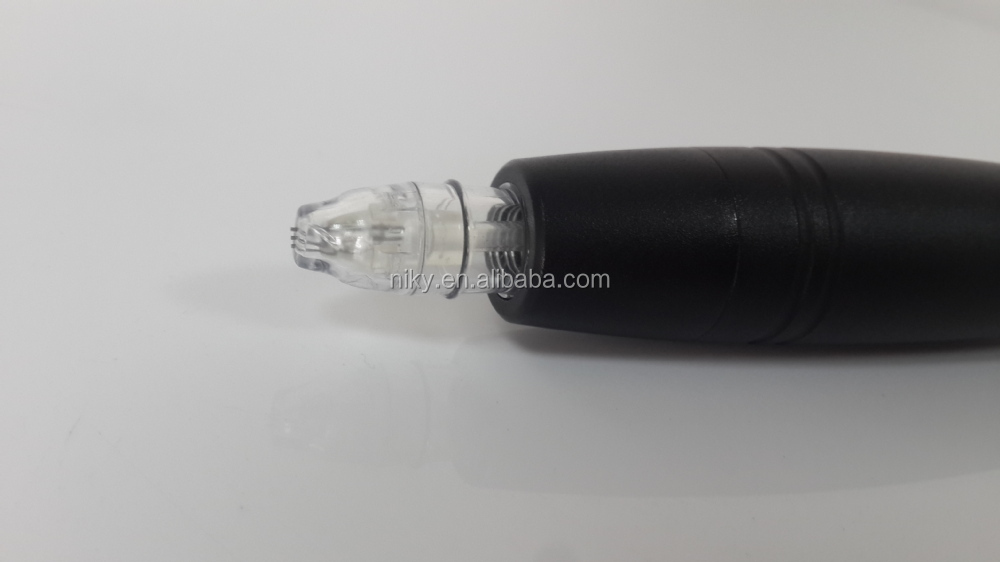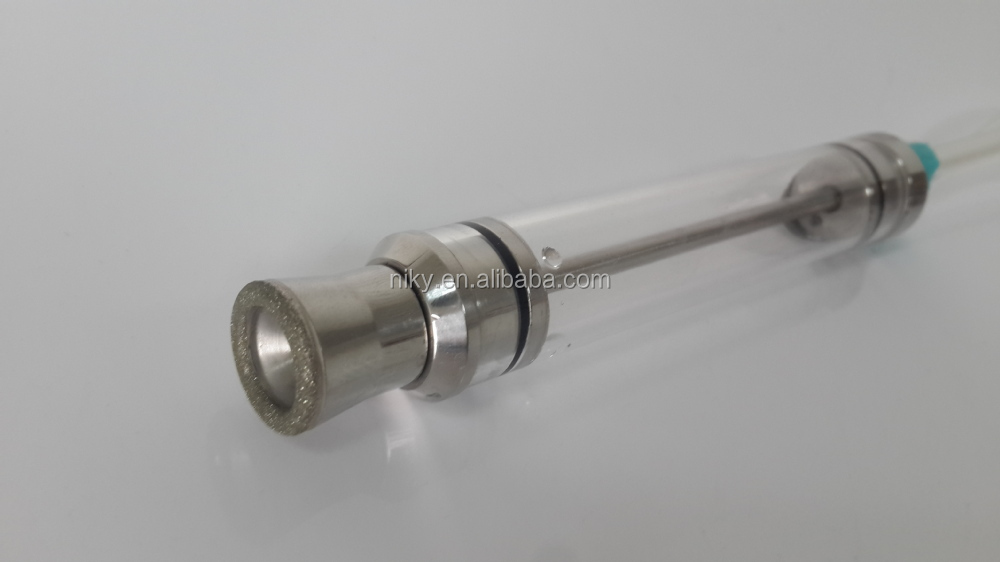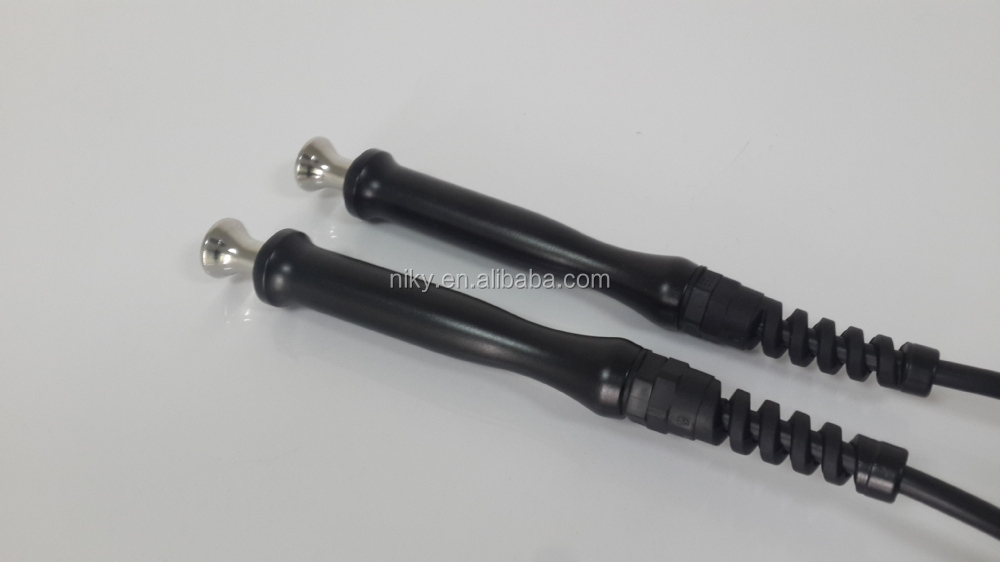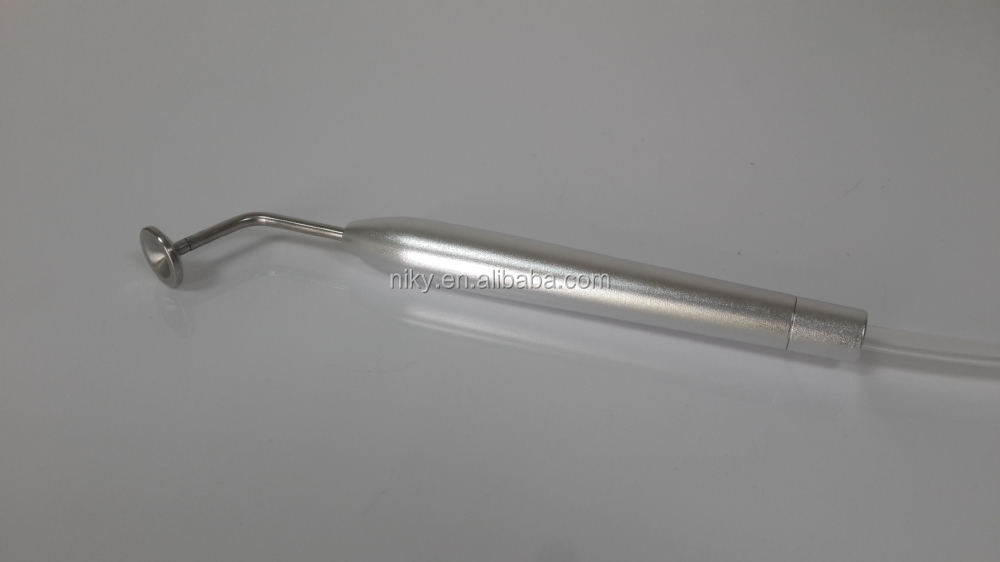 NK- SPA10/Water Jetpeel Water&Diamond Dermabrasion Skin Scrubber Oxygen Sprayer BIO micro dermabrasion machine oxygen sprayer oxygen beauty machine hydrofacial skin spa water dermabrasion skin rejuveanation water jetpeel water oxygen