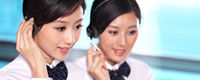 Name: Ms. Lynn
Tel: +86-20-82514086
Fax: +86-20-82514086
Mobile: +86-13724097955
E-mail: info@itech-aesthetics.com
Add: Room 2703,Huangpu East Road No.5, Huangpu District,Guangzhou,China,Zip Code:510799
Skype: k88v88
QQ: 2648455282







Product name : Hydrodermabrasion Machine/NK-SPA900

Product No. : 20155199297

Name/Model : Hydrodermabrasion Machine/NK-SPA900

Technology : NK-SPA900

Power : Hydrodermabrasion/Diamond dermabrasion

Handpiece : 150W

GW : 54X50x45CM

Packing : 15KG

Delivery : 3-5 Days

MOQ : 1 Set

Warranty : Host machine for 1 year,FREE accessories for 6 months

Certificate : CE
Details:
hydrodermabrasion machine/water aqua dermabrasion peeling machine/microdermabrasion peel /NK-SPA900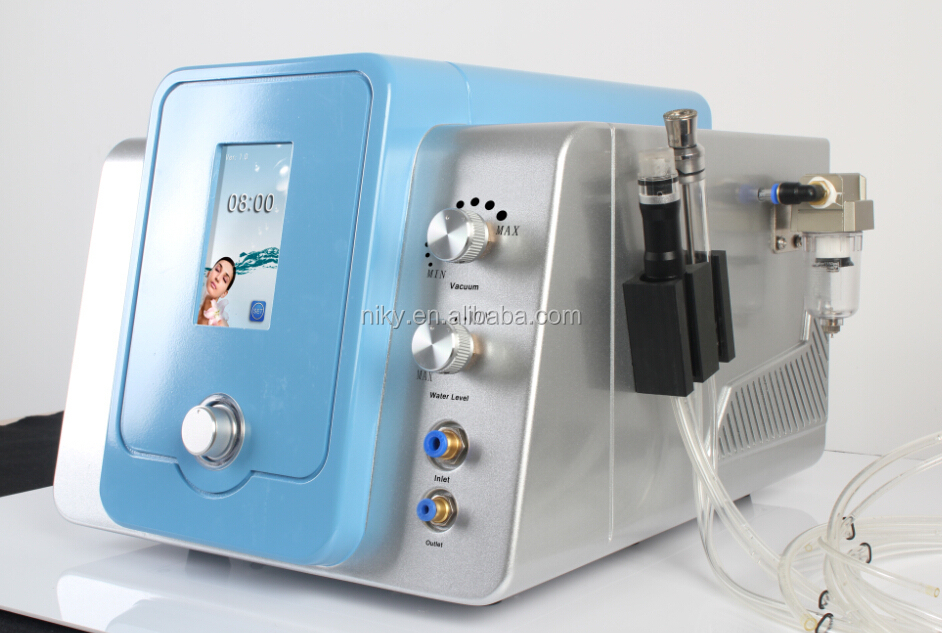 a)What is aqua dermabrasion ?
The "aqua dermabrasion" treatment is the newest advance in non-laser skin resurfacing. Hydra is the only hydradermabrasion equipment combining cleansing, exfoliation, extraction, hydration and antioxidant protection simultaneously, resulting in clearer, more beautiful skin with no discomfort or downtime. The treatment is soothing, moisturizing, non-invasive and non-irritating.

Unique hydra-dermabrasion tip jets out thin and tiny stream of water and polish skin in high speed by vacuum suction, the liquid from which helps moisture skins in the mean time.

The main advantage of such aqua-dermabrasion machines lies in than it is much gentle by using only water, and enables treatment diversification by using with skin care products for different functions like essential oil, whitening products, lactic acid, salicylic acid and more, to achieve various aims on customers' request.
aqua dermabrasion application:
Clean:Deep cleaning, clear skin stratum corneum, minimally invasive scar, clearing blackhead.

Wash:Deep cleaning dirt, clean skin

Water supply:supply sufficient water molecules to skin while cleaning.

Rehabilitation:

Improve dull skin, shrink pores, smooth skin, repair skin cells.
b)Hydro vs micro
Hydradermabrasion can use an jet to accelerate sterilised water at high pressure which creates micro fine water droplets that exfoliate the skin and buff away dead cells, improving circulation and creating a level of humidity ideal for toning skin as well as deeply moisturising.

Microdermabrasion use special micro crystals to deeply exfoliate and immediately improve the appearance of the skin.
c)What is The Diamond tips Dermabrasion?
It is a creative improvement of the Micro-crystal Dermabrasion. The Diamond Dermabrasion provided a non-surgical skin refinish procedure, by using sterile diamond heads to abrade or rub off the top skin layer, then Vacuuming out the particles along with any dirt and dead skin back up. This procedure removes skin debris, imperfections, blemishes, wrinkles and unwanted pigmentation on the skin. Moderate usage of Diamond Dermabrasion, accompany with skin products that penetrate through top skin layer that reach the dermis level, helps to replenish natural nutrients, restore cell activity, and promote skin health. The results after Micro Dermabrasion treatment is usually a healthy, glowing, beautiful skin.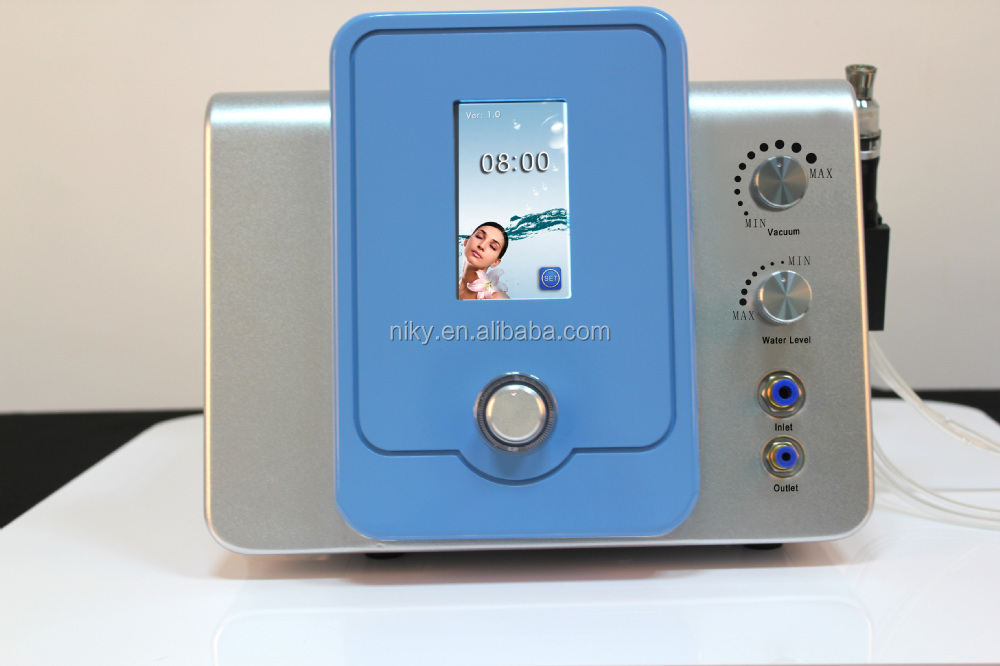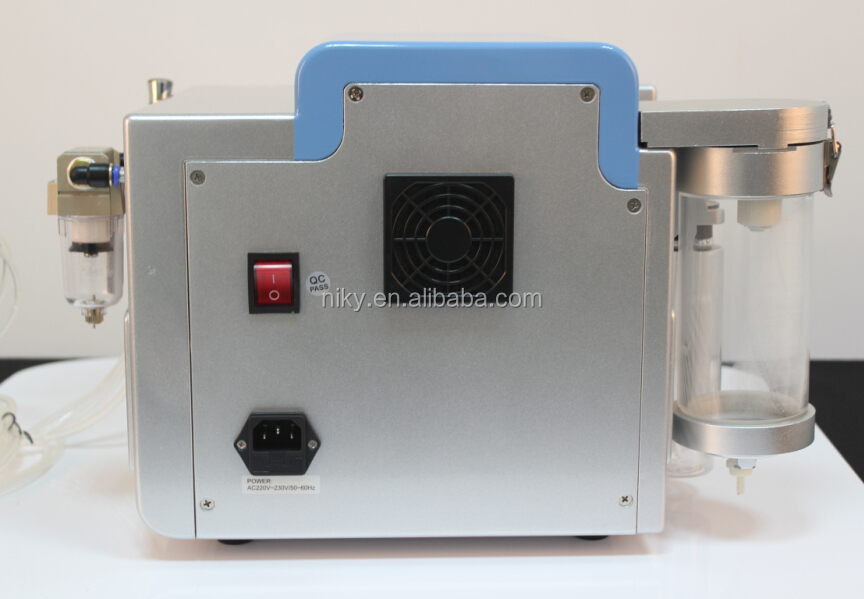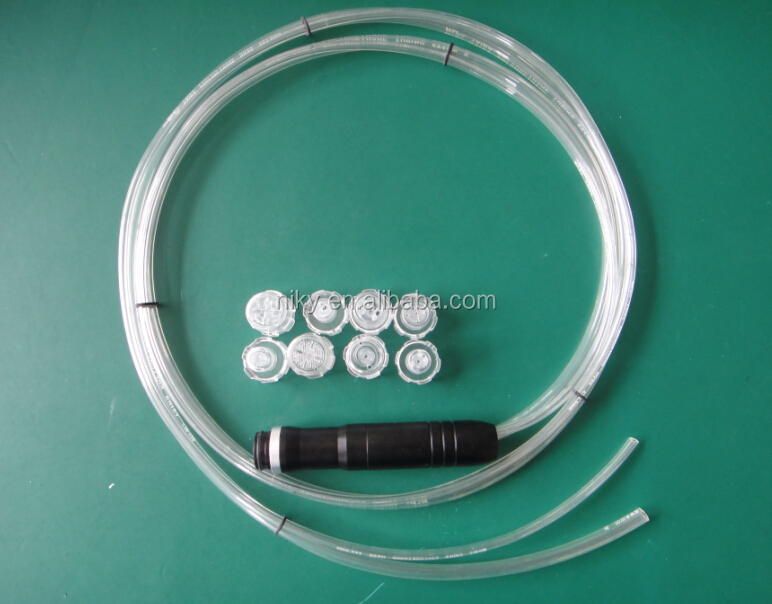 Item

hydrodermabrasion machine/water aqua dermabrasion peeling machine/microdermabrasion peel

Item NO.

NK-SPA900

Function

1)hydra microdermabrasion

2) hydra microdermabrasion with diamond tips

Water dermabrasion

1 PC handle

8 tips

Diamond tips dermabrasion

1PC handles

9 tips

Package size

54X50x45CM

G.W.

15kg

Certifcate

CE

Use

Beauty center/SPA

Package&Shipping

-Standard Export Carton with fully Polyfoam or Pearl Wool(EPE).

-Delivery within 3 to 8 working days upon receiving payment.

After-Sales-Service

-1 year warranty with professional engineer support

-Within 3 months,Supply spare parts for free if the machine has quality problem
water jetpeel dermabrasion skin rejuvenation dermabrasion hydro-dermabrasion machine micro dermabrasion skin peeling machine skin rejuvenation dermabrasion aqua dermabrasionwater oxygen jet peel machine spa beauty machine facial equipment