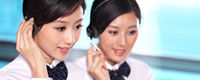 Name: Ms. Lynn
Tel: +86-20-82514086
Fax: +86-20-82514086
Mobile: +86-13724097955
E-mail: info@itech-aesthetics.com
Add: Room 2703,Huangpu East Road No.5, Huangpu District,Guangzhou,China,Zip Code:510799
Skype: k88v88
QQ: 2648455282







Cryolipolysis is a medical treatment used to destroy fat cells. Its principle relies on controlled cooling to near 4 degrees Celsius for the non-invasive localized reduction of fat deposits in order to reshape body contours. The exposure to cooling is set so that it causes cell death of subcutaneous fat tissue without apparent damage to the overlying skin. The procedure is a nonsurgical alternative to liposuction. Cryolipolysis is a portmanteau of "cryogenic" and "lipolysis." Generically, the process can also be known as fat freezing.
Total: 8
Page: 1 / 1
First
←Previous
Next→
End