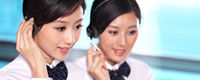 Name: Ms. Lynn
Tel: +86-20-82514086
Fax: +86-20-82514086
Mobile: +86-13724097955
E-mail: info@itech-aesthetics.com
Add: Room 2703,Huangpu East Road No.5, Huangpu District,Guangzhou,China,Zip Code:510799
Skype: k88v88
QQ: 2648455282







Shockwave is aimed at the affected areas that are th source of chronic pain . The influence of the shockwaves causes to the dissolution of calcium deposits and leads to better vascularization . The after-effect is relief from the pain. A shockwave is a pressure wave – any action that displaces its surrounding medium is a shockwave . The ripple created when a stone is thrown into a pond is a shockwave . The shockwaves used in equine medicine are generated in a fluid medium inside a transducer head and are then transmitted readily through skin , fat , and muscle . The high energy waves are focused within the transducer head so that the shockwave can be directed to the precise area of the injury . When shockwaves hit an area of higher acoustic impedance , such as bone , the waves slow dramatically and a large amount of energy is released into the surrounding tissue.
Total: 11
Page: 1 / 1
First
←Previous
Next→
End