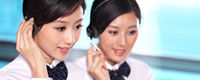 Name: Ms. Lynn
Mobile: +86-13724097955
E-mail: info@itech-aesthetics.com
Add: Room 2703,Huangpu East Road No.5, Huangpu District,Guangzhou,China,Zip Code:510799
Skype: k88v88
QQ: 2648455282







Product name : Shockwave Medical Device Frozen Shoulder Treatment/SW5Y

Product No. : 20181123145013

Name/Model : SW5Y

Technology : Electromagnetic Shock Wave Therapy

Power : 130VA

Handpiece : 1 handle with 5 different tips

GW : 16KG

Packing : 47CMx53CMx40CM

Delivery : By Express(DHL,UPS,TNT,EMS)/By Air/By Sea

MOQ : 1 PCS

Warranty : Machine for 1 year,Handpiece for 2 million shots

Certificate : CE
Details:
Shockwave Medical Device Frozen Shoulder Treatment/SW5Y
Extracorporeal Shockwave Therapy

---
Extracorporeal Shockwave Therapy Education is the latest web resource for low powered radial or soft shock shockwave education and tutorials. ESWT is based on both text and video files here you will find all of the information you need to provide the latest in Physiotherapy, Physical therapy, Osteopathic, Chiropractic and Medical treatments using radial shockwave therapy. From reviews of ESWT radial machines to real ESWT radial treatments showing real results ranging from bony heel spurs and Achilles tendonitis right through the lower limb and up to shockwave of the hand.
Radial Shockwave is typically used to treat symptoms over a wider area. These devices use a pneumatic action to generate the initial Shockwave. Similar to the effect with the Focused device, the Shockwave interacts with with tissue, creating cavitation bubbles that collapse to create a secondary Shockwave. The Shockwave generated by the Radial device forms a wider pattern than the Focused device making this great for soft tissue related problems.
This is treatment to an anatomical bursa between the 4th and 5th metatarsals (as can be seen below). (Anatomical means normally present, not an adventitious bursa, as can often be seen at the metatarsal heads, which are only present because of a problem.)
Shockwave therapy has become a popular modality in many fields of rehab. Smartwave machine is used to deliver energy to target tissues that normally cannot be reached through manual therapy such as massage. The device helps increase circulation to the target tissue, therefore assisting the healing process. The Smartwave has been proven effective for treating Plantar Fasciitis, Tendonitis and many other soft-tissue injuries.

The Smartwave works by using a hand piece with a projectile inside. The projectile is accelerated and creates a mechanical pressure wave, which is transferred to the soft tissue and radiates the tissue. The energy is absorbed by the tissue and triggers a reaction to create better circulation to the injured area. The Smartwave can be used to help increase a person's flexibility and mobility to the treated body part.
Shockwave Therapy Results

---
There are many research studies on shockwave (SWT) and it's use in bursitis. Furia et al. (2009) compared outcomes of two groups of patients with chronic bursitis. The patients undergoing shockwave improved significantly more than those in the control group. Rompe et al. (2009) compared exercise to corticosteroid injection and shockwave. One month follow up showed, corticosteroid success rate 75%; exercise 7%; shockwave 13%. At 4 months, radial SWT led to significantly better results (68%) exercise (41%) and corticosteroid injection (51%). Fifteen months follow up radial SWT (74%) and exercise (80%) were significantly more successful than was corticosteroid injection (48%). In their excellent review article Del Buono et al (2012) said repetitive low-energy radial SWT provides a beneficial effect over months, with a success rate of 68% at 4 months and 74% at 15 months. Rompe et al. (2009) evaluated the effects of SWT on patients with bursitis which had already been treated conservatively but had been unresponsive. The mean results for the shockwave group were statistically improved at 1, 3 and 12 months after treatment compared with the control group. At the 12 months assessment, the shockwave patients had significantly higher excellent and good results compared with the control group patients (79% vs. 36%). No patient reported complications and no patient required additional treatment.


Photos

---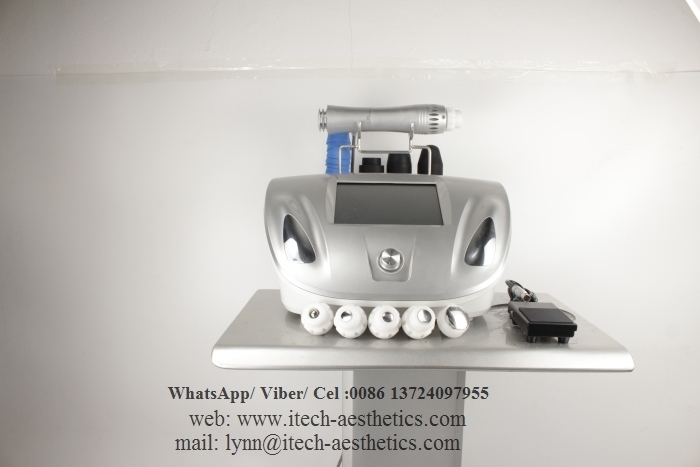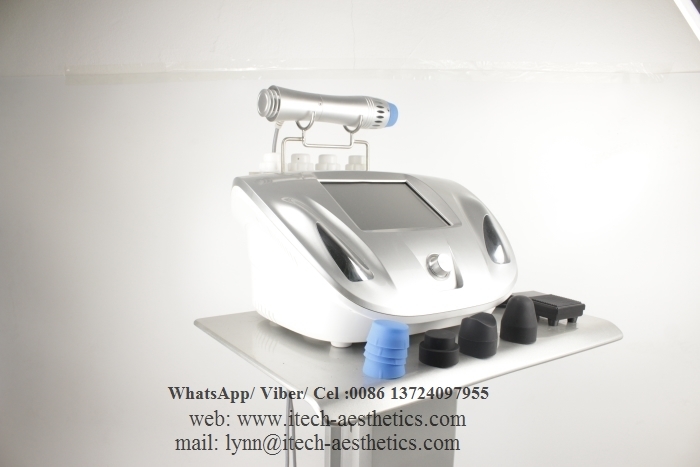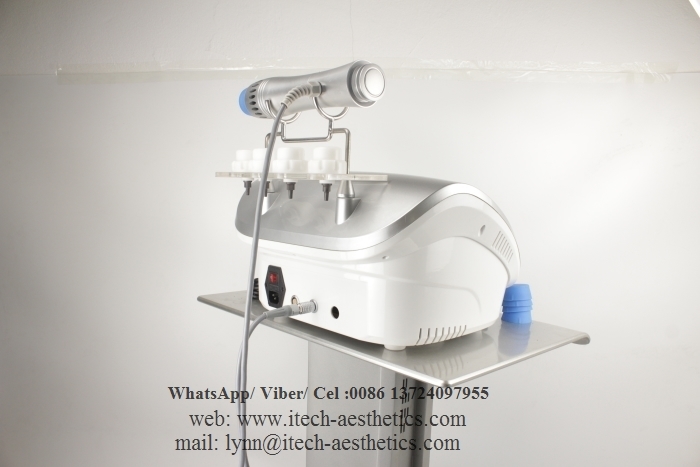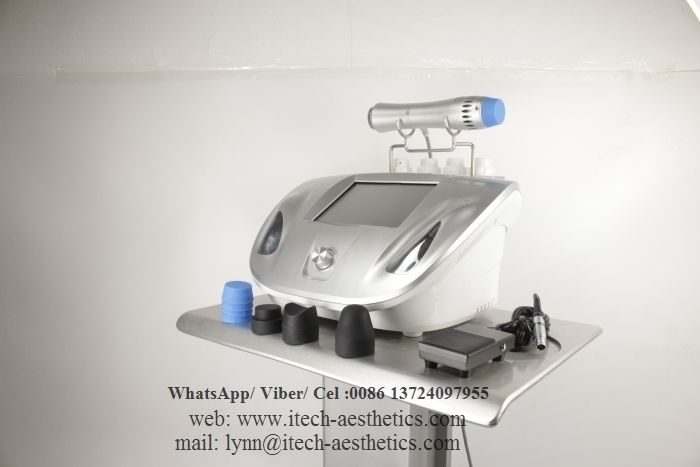 Payment
We accept T/T(Telegraphic Transfer),Western Union,Moneygram
Packaging
There're different packages of our beauty machines:carton box,aluminium alloy and wooden
box. No matter which package,there's cood foam inside of the box to protect the machine
during the shipment.So there's no worry of any damages of the machine.
Delivery
Ship by express(door to door)(dhl.tnt.ups.fedex.ems)
Ship by air express to airport
Ship by sea
Service
1. Do you have any warranty?
Yes, we have. 12 months warranty on host machine is given. 3 months free replacement warranty for handles, treatment heads, and parts.
2. What if the machine breaks in foreign countries?
We just need the operator tell us what phenomenon of the problems. If it is small problem, we can teach and fix the machine immediately. If need parts, we send parts immediately and teach how to change the parts, which is very easy.
3. I have never used such a machine. How can I learn it?
With machine, we will send manual to teach you how to use machine. And we also can online training by skype or phone call.
4. If the machine is returned by customs, what will you do?
We will find why your customs return our machine and find solutions and will send a brand new machine to you immediately. If you cannot receive the machine at all, we will return your money. And machine will come back to us.
5. What courier you often use?
We mostly use DHL which is the best courier and fastest. But we also accept other couriers like UPS, TNT, Fedex, EMS, by air or by sea.
6. Can you put my LOGO on the start screen instead of yours?
Yes. You just need to send us a picture of your logo in high quality. Then we put your logo on start screen of the machine.
7. What is payment terms
We accept all popular payment terms like wire transfer, western union transfer,moneygram, escrow, credit, and cash.
8. What is your delivery time?
We need only 2~5 days according to different machines and different quantity of your orders.
For more questions, pls feel free to contact us.
9. Why should you choose us?
Powerful factory, giving the competitive price and best technology support 12-years' experience in producing beauty machine, strong R&D 1 years-warranty and 8/24 online after-sale service CE Certification, the key for you to legally use and sell the machine Diversity of customized service, strong OEM & ODM capability available.
Contact
Contact Person: Ms Lynn l Sales Manager
Mobile / Whatsapp/Viber: 0086 13724097955
Skype: k88v88
Tel: 0086 2082514086
Fax: 0086 2082514086
Email: lynn@itech-aesthetics.com
itech-aesthetics@foxmail.com