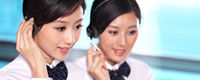 Name: Ms Lynn
Tel: +86-20-82514086
Fax: +86-20-82514086
Mobile: +86-13724097955
E-mail: lynn@itech-aesthetics.com
Add: NO.16 Huaxia Avenue,Tianhe District,Guangzhou,China
Skype: k88v88






Product name : Shock Wave Therapy/SW8

Product No. : 2017727115940

Name/Model : Shock Wave Therapy/SW8

Technology : Shock Wave

Power : 230VA

Handpiece : 1 handle with 5 different tips

GW : 8KG(device only)

Packing : 39CM*31CM*31CM

Delivery : By Express(DHL,UPS,TNT,EMS)/By Air/By Sea

MOQ : 1 PCS

Warranty : Machine for 1 year,Free Handpiece for 3 Months

Certificate : CE
Details:
Treatment area
Elbow,knee,shoulder,hip,pubic symphysis,hand/wrist,lumbar region,foot/ankle,fat deposit
What disorders can be treated?
Heel spurs: plantar fasciitis
Tendons: chronic enthesopathies
Achilles tendon: mid-portion achilles tendinopathy
Achilles tendon: insertional achilles tendinopathy
Shin pain: tibialis anterior syndrome
Knee pain: patellar tip syndrome
Hip pain: greater trochanteric pain syndrome
Lower back pain: idiopathic lower back pain, radicular and pseudoradicular lower back pain
Tennis elbow: lateral epicondylitis
Golf elbow: medial epicondylitis
Shoulder pain: calcifying tendinitis of the shoulder
Shoulder pain: subacromial pain syndrome
Chronic neck and back pain: myofascial trigger points (MFTPs)
Osgood Schlatter disease (OSD)
What makes the SW8 unique?
●Compact,lightweight and portable
●Control via LCD touchscreen
●Multi- heads for different treatment area
●Foot switch for easy and safe operation
●Preprogrammed treatment protocols
●Easy to use, quick and simple set-up
●Economical cost-effective minimal operating expense
●High ROI
●Excellent patient results
Patient benefits
●Noninvasive and no anaesthesia required
●Efficiently and fast relieve pain
●Excellent healing rate
●Quick treatment session of 20 minutes
●Reliable therapy for deep penetration areas
●Wide range of applications
●Successful therapy
●No side effects
●Out-patient treatment
Electromagnetic Shockwave Handpiece
The SW8 is equipped with a lightweight, hand-held applicator hand piece that can be fitted with 5 shock transmitter tips,depending on the area and size of the tissue to be treated.
*Application energy:60-185mj
*High shock frequency: 1 – 16 Hz / pps (pulses per second)
*Shock wave generation:electromagnetic
What is ESWT?
Extracorporeal Shock Wave Therapy or ESWT is an 20-minute non-surgical procedure used to cure chronic

plantar fasciitis, Achilles tendonitis, tennis elbow, shoulder tendonitis, and other chronic tendinopathies.
ESWT benefits patients because their condition can be treated extracorporeally, meaning outside of the body.Since ESWT is non-invasive, there is no lengthy recovery period, virtually no time off from work or risk of causing further damage.

What disorders can be treated?
Heel spurs: plantar fasciitis
Tendons: chronic enthesopathies
Achilles tendon: mid-portion achilles tendinopathy
Achilles tendon: insertional achilles tendinopathy
Shin pain: tibialis anterior syndrome
Knee pain: patellar tip syndrome
Hip pain: greater trochanteric pain syndrome
Lower back pain: idiopathic lower back pain, radicular and pseudoradicular lower back pain
Tennis elbow: lateral epicondylitis
Golf elbow: medial epicondylitis
Shoulder pain: calcifying tendinitis of the shoulder
Shoulder pain: subacromial pain syndrome
Chronic neck and back pain: myofascial trigger points (MFTPs)
Osgood Schlatter disease (OSD)