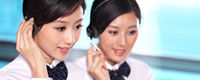 Name: Ms. Lynn
Mobile: +86-13724097955
E-mail: info@itech-aesthetics.com
Add: Room 2703,Huangpu East Road No.5, Huangpu District,Guangzhou,China,Zip Code:510799
Skype: k88v88
QQ: 2648455282







Product name : Magnetic Shockwave Therapy For Heel Spur With 185mj/SW11

Product No. : SW11

Name/Model : Magnetic Shockwave Therapy For Heel Spur With 185mj/SW11

Technology : Magnetic Shockwave Therapy

Power : 130W

Handpiece : 1 Handpiece With 5 Tips

GW : 23KG(device only)

Packing : 52.5CMX53CMX95.5CM

Delivery : By Express(DHL,UPS,TNT,EMS)/By Air/By Sea

MOQ : 1 PCS

Warranty : Machine for 1 year,Handpiece for 2 million shots

Certificate : CE
Details:
Magnetic Shockwave Therapy For Heel Spur With 185mj/SW11
SHOCKWAVE
---
A shockwave is defined as a wave with a rapid increase of pressure within a very short time and then having a gradual decrease of pressure with a small negative pressure phase.Shockwave is aimed at the affected areas that are the source of chronic pain. The influence of the shockwaves causes to the dissolution of calcium deposits and leads to better vascularization.The after-effect is relief from the pain.

TREATMENT PRINCIPLE
---
Apply features of SW8 shock wave therapy, frequency 1-16Hz, enable to reach to 8cm subcutaneously, to apply on Periosteal and create heat,instant temperature reach to 43℃,at the same time,improve blood circulation.
TREATMENT EFFECT
---
Imagine the red is the area of energy that will create damage. This area goes from the bottom of the shock to the top as a column damaging everything in it's way. SW8 extracorporeal shock wave around this column is an area of less energy, seen in green, which would be of a dosage able to create healing. There would also be an area, shown in blue, of much less energy able to decrease pain. There is also an area where the wave force would decrease above the area of damage (the energy can't continue forever) which in turn would have healing or pain relieving effects. It needs to be remembered that the effects happen at high to low energy levels i.e. high levels = damage + healing + pain relief. Middle levels = healing + pain relief.
MEDICALEFFECTS
---
New Blood Vessel Formation
Reversal of Chronic Inflammation
Stimulation of Collagen Production
Dissolution of Calcified Fibroblasts
Dispersion of Pain Mediator
Release of Trigger Points
INDICATIONS

---
Jumper's Knee
Painful Shoulder
Tennis Elbow
Heel Spur
Insertional Pain
Chronic Tendinopathy
Medial Tibial Stress Syndrome
Calcifications
Hip Pain
PARAMETERS
---
Handpiece:1PC
Tips:5 different size tips
Bullets:2 million shots
Frequencies:1-16hz
Power:130W
Power Levels/Energy:Erectile Dysfunction :5-30MJ (one time add 1mj)
Treat Jonts Pains : 30- 185MJ (one time add 10mj)
FAQ
---
Q:How Long Does Treatment Last?
The therapy session takes about 15 minutes depending on the disorder that is treated. In general, 3-5 sessions are necessary at weekly intervals. The greatest success rate when dealing with problem areas is achieved by following a 12 week treatment program.
After only 3 sessions, over 80% of patients report painlessness or significant pain reduction. This pain reduction/elimination leads to restoration of full mobility and thus improving quality of life. Repeated treatments may enhance efficacy.
• 90% improvement for plantar fasciitis (Journal of Orthopaedics Research 2005)
• 91% improvement for calcific tendonitis (Journal of American Medical Association 2003)
• 77% improvement for tennis elbow (Journal of Orthopaedics 2005)
Q:Are all shockwave machines equal?
Absolutely not. There are several machines currently marketed as shockwave machines that do not generate a true shockwave. They generate what is called a ballistic or radial wave. The physics of this type of wave are completely different from that of a true shockwave. A ballistic or radial wave is created when a SW11 Extracorporeal shock wave therapy equipment is rapidly accelerated by compressed air – it looks like a small jackhammer. The problem with this type of wave is that all of the energy is deposited at the skin, and the energy drops off rapidly as you move away from the skin. The result being that unless the injury is at the skin, the injured area is not receiving the necessary energy to help the healing process. Additionally, since the wave is not focused with this type of machine, the entire area around the treatment site is receiving the wave, which can potentially have harmful effects.
Q:What signs indicate this therapy is needed?
Shock wave therapy may treat conditions such as degenerated tendons (Achilles tendonitis), heel pain (plantar fasciitis) and tennis elbow (lateral epicondylitis).

PHOTOS
---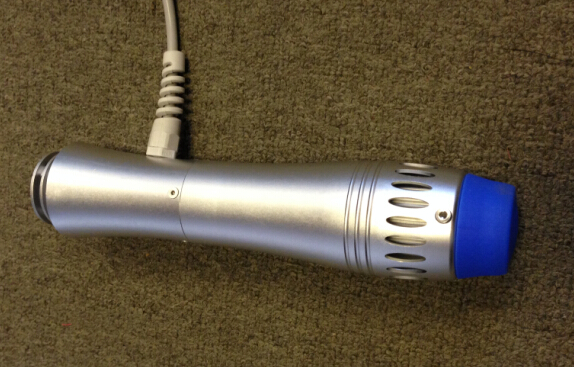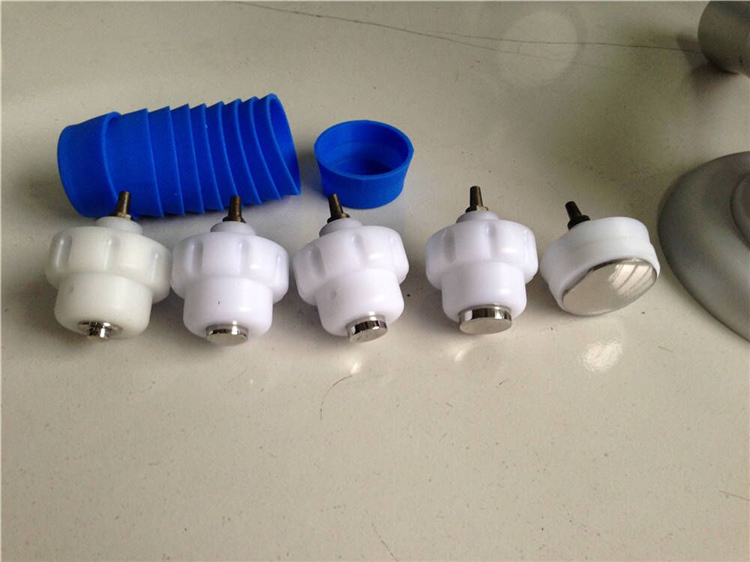 Payment
We accept T/T(Telegraphic Transfer),Western Union,Moneygram
Packaging
There're different packages of our beauty machines:carton box,aluminium alloy and wooden
box. No matter which package,there's cood foam inside of the box to protect the machine
during the shipment.So there's no worry of any damages of the machine.
Delivery
Ship by express(door to door)(dhl.tnt.ups.fedex.ems)
Ship by air express to airport
Ship by sea
Service
1. Do you have any warranty?
Yes, we have. 12 months warranty on host machine is given. 3 months free replacement warranty for handles, treatment heads, and parts.
2. What if the machine breaks in foreign countries?
We just need the operator tell us what phenomenon of the problems. If it is small problem, we can teach and fix the machine immediately. If need parts, we send parts immediately and teach how to change the parts, which is very easy.
3. I have never used such a machine. How can I learn it?
With machine, we will send manual to teach you how to use machine. And we also can online training by skype or phone call.
4. If the machine is returned by customs, what will you do?
We will find why your customs return our machine and find solutions and will send a brand new machine to you immediately. If you cannot receive the machine at all, we will return your money. And machine will come back to us.
5. What courier you often use?
We mostly use DHL which is the best courier and fastest. But we also accept other couriers like UPS, TNT, Fedex, EMS, by air or by sea.
6. Can you put my LOGO on the start screen instead of yours?
Yes. You just need to send us a picture of your logo in high quality. Then we put your logo on start screen of the machine.
7. What is payment terms
We accept all popular payment terms like wire transfer, western union transfer,moneygram, escrow, credit, and cash.
8. What is your delivery time?
We need only 2~5 days according to different machines and different quantity of your orders.
For more questions, pls feel free to contact us.
9. Why should you choose us?
Powerful factory, giving the competitive price and best technology support 12-years' experience in producing beauty machine, strong R&D 1 years-warranty and 8/24 online after-sale service CE Certification, the key for you to legally use and sell the machine Diversity of customized service, strong OEM & ODM capability available.
Contact
Contact Person: Ms Lynn l Sales Manager
Mobile / Whatsapp/Viber: 0086 13724097955
Skype: k88v88
Tel: 0086 2082514086
Fax: 0086 2082514086
Email: lynn@itech-aesthetics.com
itech-aesthetics@foxmail.com