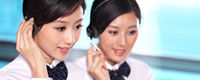 Name: Ms. Lynn
Tel: +86-20-82514086
Fax: +86-20-82514086
Mobile: +86-13724097955
E-mail: info@itech-aesthetics.com
Add: Room 2703,Huangpu East Road No.5, Huangpu District,Guangzhou,China,Zip Code:510799
Skype: k88v88
QQ: 2648455282







Product name : CTL18

Product No. : 2015521172328

Name/Model :

Technology :

Power :

Handpiece :

GW :

Packing :

Delivery :

MOQ :

Warranty :

Certificate :
Details:
Newest cryotherapy fat freezing machine
Quick details:


1. lipolysis cool shaping Cellulite Removal Body shaping system.
2. Freezing continuous with 10 hours.
3. Coollipolysis with 5 to -16 Celsius
4. Stong and Effective Cooling system
5. Reducing 3.5 to 7 inches after one treatment.
6. Design patent approved
7. Portable model save more freight fee.
8. Dual cryo handle can working at same time
9. Dual vacuum pump insure the power of liposuction
10. Dual cooling system insure machine 10 hours continuously
How does cryotherapy reduce fat?
When fat cells are exposed to precise cooling, they trigger a process of natural removal that gradually reduces the thickness of the fat layer. And the fat cells in the treated area are gently eliminated through the body's
normal metabolism process, to eliminate unwanted fat.The results are permanent as the body cannot create
new fat cells.
This procedure can reduce unwanted abdominal fat, love handles (flanks), and back fat.
Cryotherapy Results
Researching suggests that the procedure can reduce the treated fat layer by 20 to 40 percent, adding that theaverage reduction is 20 percent. Additional cryotherapy procedures can be performed after two to four
months, resulting in another 20 percent reduction in the fat layer.
Visible differences in contour emerge after about three weeks, but the most dramatic results take up to two
months to show. The results are considered permanent because the treated fat cells are eliminated.