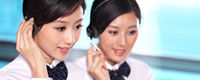 Name: Ms. Lynn
Tel: +86-20-82514086
Fax: +86-20-82514086
Mobile: +86-13724097955
E-mail: info@itech-aesthetics.com
Add: Room 2703,Huangpu East Road No.5, Huangpu District,Guangzhou,China,Zip Code:510799
Skype: k88v88
QQ: 2648455282







Product name : Cavitation RF Vacuum Weight Loss Machine /NK-RUV500

Product No. : 2015521172758

Name/Model : Cavitation RF Vacuum Weight Loss Machine /NK-RUV500

Technology : NK-RUV500

Power : Cavitation RF Vacuum Weight Loss Machine /NK-RUV500

Handpiece : 500W

GW : 51.5cmx51.5cmx50cm.

Packing : 32KG

Delivery : 3-5 Days

MOQ : 1 Set

Warranty : Host machine for 1 year,FREE accessories for 6 months

Certificate : CE
Details:
Cavitation RF Vacuum Weight Loss Machine
/
NK-RUV500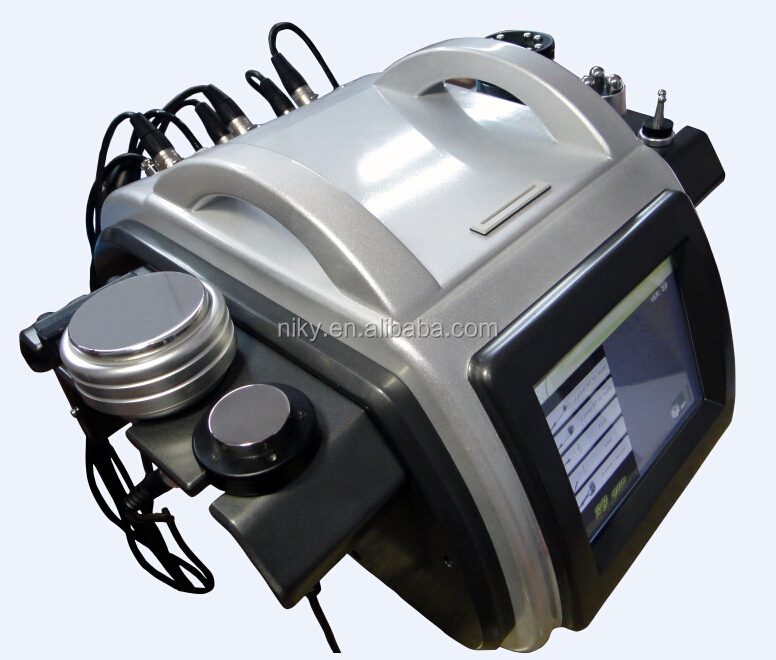 Working theory
1.Bipolar rf ,tripolar RF,8 polar vacuum RF:
Dissolve the fatness,do lymph drainage ,skin tightening ,enhance skin elasticity.
It takes the most advanced RF technique and energy, directly penetrating into deep cellulite. With targeted oriented RF output , it makes the fatty cells in quick active state ,produces heat friction ,and higher cells' temperature. Through the sweat gland, liver sausage circulation and lymph, exhaust the redundant fatness and toxins out of the body ,so get the effect of cellulite dissolving.
2. 40K&1M Hz Cavitation:
Mightily cracking the cellulite, removing fat.
40 KHz& 1M HZ ultrasonic cavitation after entering the body, will make the fatty cells produce mighty cracking effect and fatty cells friction, effectively exhaust the heat energy, exhaust cells water, let fatty cells shrinking. Moreover, when the ultrasonic vibrates, there will bring mighty impaction among cells, fatty cells will be less, so get effect of fat removal.
3.Vacuum
suck the fat for directional movement, to make the skin more slippery and more delicate.
Features and Advantages
1. No pains, safe and effective
2. Aim at the skin surface and deep location, using a complex method to control the different currents and energy to directly access to the different skin layers.
3. Selectively targeting fatty tissues, so avoid any damages of the normal tissues.
4. Applying the most useful 40KHZ/1M HZ ultrasonic cavitation system
5. Color touch screen
6. USB multimedia data transmission
Application
1. Cellulite reduction
2. Fat dissolving
3. Skin tightening
4. Body shaping
5. Skin elasticity enhancing
6. Orange peel skin treatment
7. Blood circulation and Lymphatic metabolism improement.


Parameters
Item

Guangzhou newlife factory cavitation slimming machine/vacuum rf machine

Input

AC 110V / 60HZ AC 220V / 50HZ.

Power

Less than 50VA / 75VA

Output power

Less than 500w.

RF Output

5MHZ.

Ultrasonic Output

40KHZ&1MHZ

Size

46cm* 40cm*31cm

Packing Size

52*38*28cm

Carton size

51.5x51.5x50cm.

Display screen

8color touch screen.

Ultrasonic cavitation handle

Break up fat cells.

5 Handpieces

Bipolar rf handle for eye

Tripolar rf handle for face lifting

8 polar rf handle with vacuum for body slimming

40kHZ cavitation for body slimming

1MHZ cavitation with led for face lifting