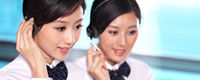 Name: Ms. Lynn
Tel: +86-20-82514086
Fax: +86-20-82514086
Mobile: +86-13724097955
E-mail: info@itech-aesthetics.com
Add: Room 2703,Huangpu East Road No.5, Huangpu District,Guangzhou,China,Zip Code:510799
Skype: k88v88
QQ: 2648455282







Product name : Portable rf cavitation slimming machine/NK-RUV300

Product No. : 2015521165511

Name/Model : Portable rf cavitation slimming machine/NK-RUV300

Technology : NK-RUV300

Power : 40KHz cavittaion/ 5MHz RF

Handpiece : 75W

GW : 53cm*38cm*30 cm

Packing : 12KG

Delivery : 3-5 Days

MOQ : 1 Set

Warranty : Host machine for 1 year,FREE accessories for 6 months

Certificate : CE
Details:
P
ortable rf cavitation slimming machine CE


Technology

Cavitation / Tri-Polar RF / Bipolar RF

Model

NK-RU300

Function

1)Body slimming, fat reduction
2)Skin rejuvenation
3)Face life, wrinkle & fine line removal

Handle

1)40Khz Cavitation handle (M80): 1 pc
2)Bipolar RF handle: 1 pc
3)Tri-polar RF handle: 1 pc

RF Power

5MHz

Dimension

30*40*23 cm3

Package Size

53*38*30 cm3

Net Weight

12 KG

Certificate

CE

Control System

Digital Control

OEM/ODM

Welcome
Ultrasound Cavitation
Ultrasound Cavitation is one of the most advanced systems on today's market. Using Ultrasound Cavitation and Radio Frequency, the Ultrasound-Cavitation treatment allows your body to break down fat cells. These cells are then metabolized through your body's natural removal processes. Unlike traditional liposuction, Cavitation Liposuction uses no injections, anesthesia,
and there is no down time making it the perfect treatment for removal of fat and cellulite. Whether you want to
remove belly, thigh, arm, hip, chin or back fat, cavitation liposuction with RF is the breakthrough treatment for you!
Radio Frequency (RF)
Radio frequency or RF skin tightening treatment is an innovative therapy that uses radio frequency electromagnetic waves (energy waves in the range of about 3 kHz to 300 GHz) to stimulate collagen development deep within the dermal layers of the skin. Radio frequency re-structures and contracts existing collagen and stimulates fresh collagen production to give noticeable yet natural results. Clients benefit from a healthier, smoother and more youthful looking skin.
The unique combination of processes involved in RF skin tightening provides both an immediate uplifting effect, followed by further longer term skin tightening, restructuring and rejuvenating benefits.
cavitation rf machine
Types of Radio Frequency treatments
Monopolar RF (also called Unipolar): This refers to the treatment device having one electrode or pole. It works on the uppermost layers of the skin.

Bipolar: Refers to a treatment device that has two electrodes or poles. This penetrates to deeper levels of the skin.

Tri-Polar: Combination of mono and bipolar. Works on both upper layers and deeper layers of the skin

Benefits of Ultrasound Cavitation & RF
1. Painless and Non-Surgical way to remove fat and cellulite.

2. Reduce fat in problem areas: Thighs, hips, stomach, back, arms, chin, etc.

3. Tighten and tone skin, reduce sagging skin.
It is FAST and EFFECTIVE. Start seeing results after just ONE 30-50 minute session!
Q & A:
How long are the treatments and how many should I have done?
The treatments last about 30-50 minutes each and we recommend doing them every 72 hours to allow ample time for the fat to expel completely from your body.
While you are able to have up to 12 sessions, most clients will do anywhere between 8-12 before achieving their desired results.
Do I need to do anything before or after the treatments?
In order to make your treatments more effective, you will want to be sure to drink plenty of water (at least 1.5 liters) before and after your treatment.
We also recommend eating a low calorie diet and minimizing your intake of carbohydrates and fat for at least 24 hours before hand. This will help to burn any fatty acid and glucose stores in your body. After your treatment, you will want to do a whole body vibration session and light exercise to aid in the expulsion of the fat through your lymphatic system.