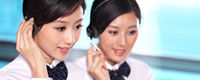 Name: Ms. Lynn
Tel: +86-20-82514086
Fax: +86-20-82514086
Mobile: +86-13724097955
E-mail: info@itech-aesthetics.com
Add: Room 2703,Huangpu East Road No.5, Huangpu District,Guangzhou,China,Zip Code:510799
Skype: k88v88
QQ: 2648455282







Product name : Portable HIFU Face Lift Machine/FU4.5-10S

Product No. : 20177271522

Name/Model : Portable HIFU Face Lift Machine/FU4.5-10S

Technology :

Power :

Handpiece :

GW :

Packing :

Delivery :

MOQ :

Warranty :

Certificate :
Details:
Portable HIFU Face Lift Machine/FU4.5-10S
Detailed Product Description
Portable face lift machine high frequency beauty HIFU,portable hifu machine,Best High Frequency portable ultrasound machine hifu,Portable radio frequency face lift device hifu machine,portable ultrasound hifu,portable version SMAS HIFU high intensity focused ultrasound(FU4.5-10S)
Accessories list

No.

Item

Unit

Qty

Remark

1

Touch screen

set

1

in the main case

2

Host

pc

1

in the lateral foam box

3

Hifu handpiece

pc

1

in the lateral foam box

4

Transducer DS-4.5

pc

1

in the filter box

5

Transducer DS-3.0

pair

1

in the lateral foam box

6

Power supply line

pc

1

in lateral foam box

7

User manual

pc

1

in lateral foam box
Specification

Input Voltage

AC 100V-230V 50Hz-60Hz

Power

<160VA

Output Power

0.2 to 2.0J (0.1J/STEP)

Spacing

1.0 to 10mm (0.5mm/STEP)

Focal Length

5.0 to 25mm (0.5mm/STEP)

Transducer

DS-4.5D, DS-3.0,( standard equipped)

DS-1.5( sold separately )
Working Principle
HIFU Working Theory
High Intensity Focused Ultrasound (HIFU) directly delivers heat energy to skin and subcutaneous tissue that can stimulate and renew the skin's collagen and thus consequently improving the texture and reducing sagging of the skin. It literally achieves the results of a facelift or a body lifts without any invasive surgery or injections, moreover, an added bonus of this procedure is that there is no downtime. This technique can be applied to the face as well as the whole body, and also, it works equally well for people of all skin colours, in contrast to that of lasers and the intense pulse lights.
HIFU Machine Features
-Quick & short treatment time : 30 MINS one face treatment
-SMAS contraction : collagen remodeling , elastine fiber contraction
-None downtime : skin just become red within the first several hours , then skin recover .
-Instant result will be checked from the second month to the nine month , good result will last
2-3 years
-Totally non-invasive
HIFU Strong Points
-Superficial ,deel dermis and SMAS(Superficail Muscular Aponeurotic System).
-Triple layer lifting effect system
-High peak power ,Shortening procedure time.
-Patients' high satisfaction
-High quality,low consumables
-More accurate procedure due to Exact Focusing Technology.
HIFU Procedure
HIFU skin tightening procedure is usually performed under oral analgesia. A smooth hand piece delivers highly focused ultrasound energy which safely heats up the subcutaneous layer at designated depth. The patient will be asked to feedback on the intensity of heat so that the procedure does not become uncomfortable or painful whilst achieving optimum results.
HIFU Results
Treatment is non-surgical and non-invasive. Most patients can resume normal activity after treatment.
The be able to see ultrasound skin tightening and elasticity gradual over the following
2 -3 months as the new collagen regenerate
There is no downtime following this treatment. Some patients experience mild redness of the skin, but this is temporary. The after continue to improve 9 months. The results can last for
1 year
Ultrasound radio frequency face lift machine hifu / TSL-HIFU4.5-10s