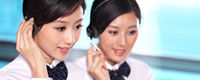 Name: Ms. Lynn
Tel: +86-20-82514086
Fax: +86-20-82514086
Mobile: +86-13724097955
E-mail: info@itech-aesthetics.com
Add: Room 2703,Huangpu East Road No.5, Huangpu District,Guangzhou,China,Zip Code:510799
Skype: k88v88
QQ: 2648455282







Product name : PDT therapy/NK-SK8

Product No. : 2015521164146

Name/Model : PDT therapy/NK-SK8

Technology : SK8

Power : PDT therapy

Handpiece : 100W

GW : 76CMx116cmx66cm

Packing : 29KG

Delivery : 3-5 Days

MOQ : 1 Set

Warranty : Host machine for 1 year,FREE accessories for 6 months

Certificate : CE
Details:
PDT therapy/NK-SK8
SK8/ professional pdt led light therapy equipment for s/SK8/ professional pdt led light therapy equipment for s/SK8/ professional pdt led light therapy equipment for s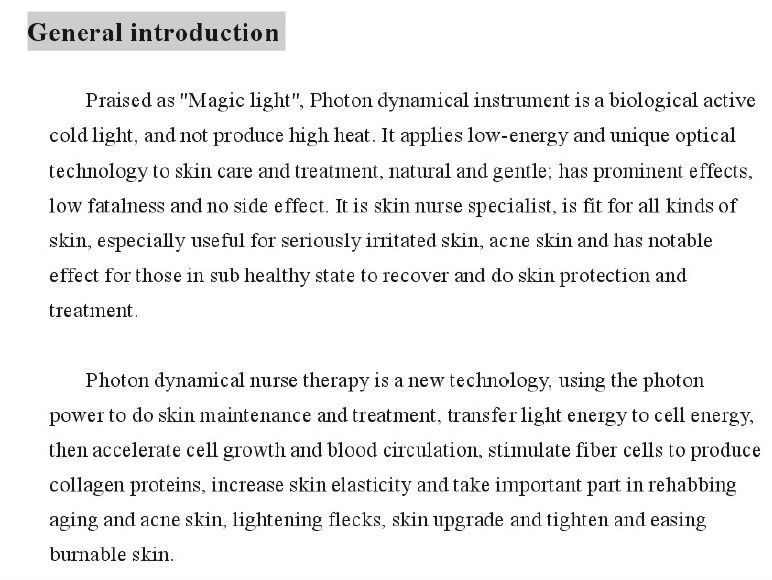 How does it work?


Blue Light
----Destroy the survived condition of bacterium and kill them by cells of human body. The visible
blue light emitted by PDT can be perfectly absorbed by acne bacillus, and the metabolism of
bacillus will generate a mass of mongline oxygen which is harmful to the life of acne bacillus so as to kill them and eliminate acne in the skin. Photochemical reaction also accelerates the building of collagen fiber.

Red Light
----The red light can accelerate the growth of collagen fiber by photochemical biology activity.The red light act on chondriosome in the hypoderm to generate more power which speed up the synthesis of DNA, RNA, and a lot of collagen and fiber is produced and accelerate the elimination of waste or dead cell, then to alleviate the symptom of aging skin, large hair pore, fine wrinkle muddy complexion.

Mixture
----Combination of blue and red light.Alleviate serious acne and oily skin using a scientific process that applies both blue and red light. The treatment period is similar to red light, around 15 to 20 minutes per time.
Application of PDT LED Machine
Anti-aging, reduce fine lines and wrinkles, leaving the skin with a healthy glow.

Improve pigments such as aging spots or freckles.

Toning and tightening of face skin, great for mature skin lacking elasticity

Traumatized skin such as the pigment lesion or burn caused by IPL treatment.
Three types of specific light source for clinical treatment;

Non-risk of burning with Safe optical technology;

Large treatment area within short-time therapy;

No need of special care after treatment;

For different types of skin, no side effects;

Easy to use, no need of professional personnel;

Comfortable, painless, non-invasive and no downtime;

Stable and continuous work; no any other special consumable materials;

A wide range of application for clinics or beauty salons;

One device can extend to tens of aesthetics projects.
1.Improve symptoms such as aging and loosening skin, big pore, slender wrindles;
2.Improve pigmentary pathological changes, such as freckle, sunburn, senile plaques.
3.Improve dark complexion caused by bad metabolism or poor circulation.
4.Repair and nurse the damaged skin.
5.Do detumescence, inflammation diminishing and scar elimination treatment for oil acne effectively.