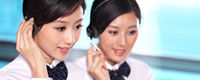 Name: Ms. Lynn
Tel: +86-20-82514086
Fax: +86-20-82514086
Mobile: +86-13724097955
E-mail: info@itech-aesthetics.com
Add: Room 2703,Huangpu East Road No.5, Huangpu District,Guangzhou,China,Zip Code:510799
Skype: k88v88
QQ: 2648455282







Product name : Multifunctional Oxygen Machine/G228A

Product No. : 201772716432

Name/Model : Multifunctional Oxygen Machine/G228A

Technology :

Power :

Handpiece :

GW :

Packing :

Delivery :

MOQ :

Warranty :

Certificate :
Details:
G228A Oxygen Facial Machine
Brief introduction:
G228A omnipotent skin oxygen therapy instrument applies the workd's advanced PSA theory. it can separate medical-use purified oxygen (high density, no dust, no bacteria) from air in normal temperature; once the power supply connected, it can absorb oxygen, inject oxygen and spurt oxygen just with one machine. Therefore, it can solve the difficulties of anocia. Inject 98% purified oxygen and active nutrition distillate to the deep-seated of skin through impulse force, in order to accelerate the metabolism of cells, whiten and tender the skin.
Application:
1. Skin rejuvenation, remove facial blemish, tighten large hair pores, deep cleaning, and improve the flexibility and tone of skin.
2. Scar removal; Remove scar caused by laser treatment, burn, surgical etc.
3. Wrinkle removal; Remove fine lines, wrinkles and spider veins.
4. Acne removal; Remove acne, comedones, blackheads and acne scar.
5. Restrain the inflammation.
2. Features and benefits:
1. New idea for skin rejuvenation, safe treatment with good result.
2. A vast range of applications; Many in one machine.
3. Safe and effective for all skin types.
4. Friendly design, easy to operate.
5. Air compressor inside, reserved oxygen bottle connection port makes two options available.
6. emitting compressed air (using air compressor inside) ; Or emitting medical oxygen (connected with oxygen bottle when operating).
7. Can be used on two clients at the same time.
Operation heads:
1. Expelling of toxin, it can help you expel the toxin of body;
2. Two oxygen injection therapeutic heads;
3. One Spurt oxygen therapeutics, it can whiten and tender skin etc.
4. Soft photon therapeutic head with the function activating skin, accelerating the blood circulation, promote the metabolism etc.
5. BIO crinkles elimination rods. It can be penetrate into dermis directly and release the energy, which can penetrate into skin from inner to out layer by layer, It has an effective solution to the problem of skin such as pachylosis and speckle caused by vitamin uneven or climate change, so that it can make skin bright, delicate or slender, shiny.
Treatment
1) Oxygen sprayer
2) High pressure oxygen injection (with4 different heads)
3) Oxygen inhalation mask
4) Cleanse sucking pen
5) Photon treatment
6) Microcurrent BIO wrinkle removal
Technical parameter:
| | |
| --- | --- |
| Pressure output | 0.04Mpa |
| Oxygen flux | 1-3L/min |
| Oxygen concentration | 90% |
| Electric type | Class I B type |
| Power | 370W |
| Voltage | AC110V/60Hz, AC220V/50Hz |
| Gross weight | 52KGS |
| Size of the machine | 43CM*40CM*123CM |
| Size of the package | 59CM*53CM*148CM |