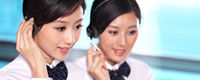 Name: Ms. Lynn
Tel: +86-20-82514086
Fax: +86-20-82514086
Mobile: +86-13724097955
E-mail: info@itech-aesthetics.com
Add: Room 2703,Huangpu East Road No.5, Huangpu District,Guangzhou,China,Zip Code:510799
Skype: k88v88
QQ: 2648455282







Products
>
EMS Underwear
>
> High Quality Miha Bodytec Ems Training Suit XEMS Underwear Muscle Stimulator Size XS,S,M,L,XL Gym Use Home
Product name : High Quality Miha Bodytec Ems Training Suit XEMS Underwear Muscle Stimulator Size XS,S,M,L,XL Gym Use Home

Product No. : 2021715143415

Name/Model :

Technology :

Power :

Handpiece :

GW :

Packing :

Delivery :

MOQ :

Warranty :

Certificate :
Details:
Best Price Miha Bodytec Ems Training Suit MihaBoditec Ems Machine Suit For Muscle Stimulator For Gym Use Home Running Suit

Miha Ems Training Underwear


| | |
| --- | --- |
| Material | 47% Lyocell tencel 44%polyamid 9% elastan spandex lycra |
| Color | Black |
| Size | XS,S, M, L,XL |
| Feature | Fitness,breathable,comfortable,used for xbody ems training machine |
Our Advantage
We have our own factory,specialized in outdoor production for many years.
1.fitness, breathable,comfortable,quick drying,used for all kinds of sports,outdoors and indoors,yoga,
jogging,etc.
2.can conduct the ems pulse very well,suitable for all kinds of ems muscle stimulation machines,this is for gym training as well as personal ems training.
3.47% lyocell tencel+44%polyamid+9% elastan spandex lycra,good material composition makes it elastic and comfortable when doing sports/training.
4.xs/s/m/l /xl sizes for your option!
5.MOQ 1 pcs is easy for you to buy sample and try.

6.you can add your own logo on the underwear sets (logo need extra charge)
7. drop shipping
8.this is only training underwear for ems device, do not have any wires inside, if you need buy our training suit (include wires and silicone pads),please click here to buy: to buy ems training suit
9. if you need to buy our wireless ems device, please click here to buy: to buy ems device
Miha Underwear Size
What is EMS training?
Electrical Muscle Stimulation (EMS) is an advanced muscle exercise and muscle toning technique that is an efficiently & effectively supplement to your workout routine. Our EMS units are portable, light weight and battery-powered electronic units. EMS units are designed to exercise body ,muscles by applying a chosen intensity and frequency of electrical current repeatedly in a series of stimulated contraction & relaxation phased. EMS is recommended for anyone participating in body building, power lifting, martial arts, boxing, or anyone simply wishing to achieve their optimal athletic physique.
Detailed Photos