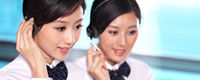 Name: Ms. Lynn
Tel: +86-20-82514086
Fax: +86-20-82514086
Mobile: +86-13724097955
E-mail: info@itech-aesthetics.com
Add: Room 2703,Huangpu East Road No.5, Huangpu District,Guangzhou,China,Zip Code:510799
Skype: k88v88
QQ: 2648455282







Product name : Hydra Facial Dermabrasion Machine/NK-SPA300

Product No. : 201551993915

Name/Model : Hydra Facial Dermabrasion Machine/NK-SPA300

Technology : NK-SPA300

Power : Hydra Facial Dermabrasion/Diamond Dermabrasion/Oxygen Sprayer

Handpiece : 150W

GW : 52*49*43cm

Packing : 22KG

Delivery : 3-5 Days

MOQ : 1 Set

Warranty : Host machine for 1 year,FREE accessories for 6 months

Certificate : CE
Details:
Portable Hydra Facial Dermabrasion Machine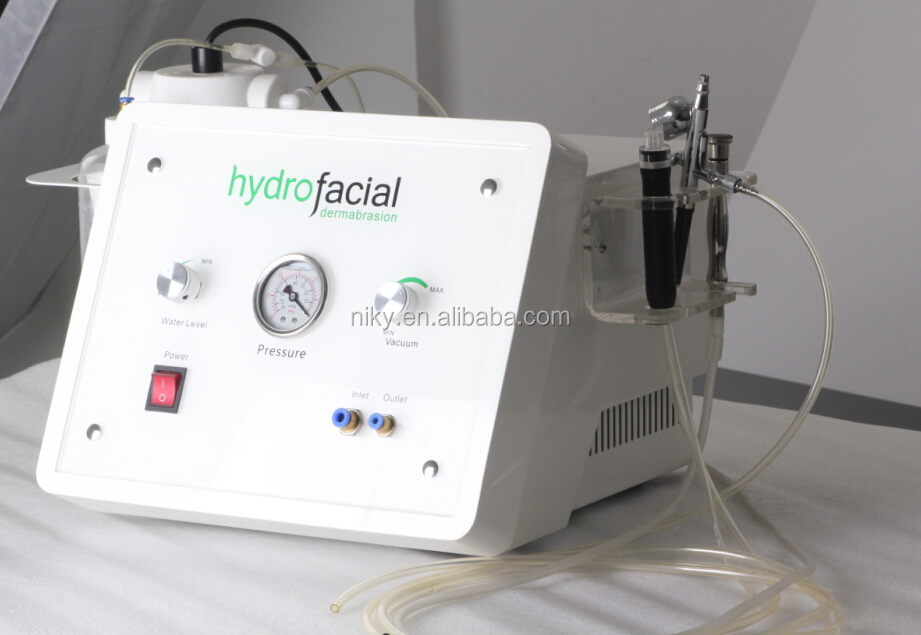 WORKING THEORY
1.Water Dermabrasion
SPA skin beauty machine completely changed the traditional way ,which is hand-cleaning skin relying on individual's practice skills ,SPA skin beauty machine ,using vacuum suction mode controlled by intelligent process ,through the combimation of products and equipment ,deep cleaning the skin the pores off horny ,ance ,blackheads and other impurities in very short period of time ,and inprove the deep absorption of nutrition products ,promote pores tightening ,smooth skin ,increase skin moisture ,and make your skin whitening ,moisturizing and good texture.
2.Diamond Dermabrasion
The diamond microdermabrasion (crystal-free) system replaces the micro-crystal flow with a diamond tip wand. Areas closer to the eyes and mouth can be abraded more accurately with diamond abrasion - no risk of stray crystals.

Provides a Non-Surgical skin resurfacing procedure by using sterile diamond heads to peel and rub off the dead cells at the top skin layer followed by vacuuming/suction removing particles along with any dirt and dead skin. This procedure removes skin debris, scars, blemishes, wrinkles and uneven pigmentation of the skin. Moderate usage of diamond dermabrasion accompanied with skin products that penetrate through the top skin layer and reach the dermis level help to replenish natural nutrients and restore cell activity promoting healthy skin
3.Oxygen Sprayer
Water and Oxygen Jet Series is an effective acne treatment system, which mixes the water, medical oxygen and nutrition liquid completely, and in a speed of max 300m/s spray out and act on skin. The mixture penetrates epidermis into deep dermis with 10μm tiny granules and cleans the follicle and sebaceous gland completely.
Item

3 in1 portable hydra facial dermabrasion machine with diamond tips for spa

Item NO.

SPA300

Feature

Skin revializer, Skin rejuvenation , Pigmentation correctors, Deep cleaning.

Function

1)hydra microdermabrasion

2)Diamond microdermabrasion

3)Oxygen spray

G.W.

22Kg

Use

Beauty center/SPA

Certifcate

CE

Water dermabrasion

1 PC handle/8 tips

Diamond tips dermabrasion

2PCS handles/9 tips

Advantage

Competitive Price, Excellent Service, Superior Quality

Main Market

Eastern Europe, North America, South Asia,Southern Europe and so on
SPECIFICATIONS
Technology

1)Hydra facial & Hydrodermabrasion&Water dermabrasion

2)Diamond dermabrasion

3)Oxygen Sprayer

Vacuum Power

100Kpa Max

Max Output

150V

Operattion control

Control panel

Handpieces

1)Hydradermabrasion handle with 8 tips

2)Microdermabrasion handle with 9 tips

Electrical

100*240VAC, 50Hz/60Hz

Packing Size

52*49*43cm

Weight

22Kg

Warranty

1Year/12 Months
FEATURES
The device is simple, easy to maintain ;

The material of our products is better, which has the characteristics of fire resistance;

Aqua dermabrasion application can be deep cleaning, and immediately improve the appearance of the skin, achieving better results.

Using this high-tech of t he Professional Diamond Dermabrasion tips provided a non-surgical skin refinish procedure, helps to replenish natural nutrients, restore cell activity, and promote skin health, and make the treatment more healthy.

Adjustable negative pressure and water flux.

Non-invasive treatment,no side effects.



MACHINE DETAILS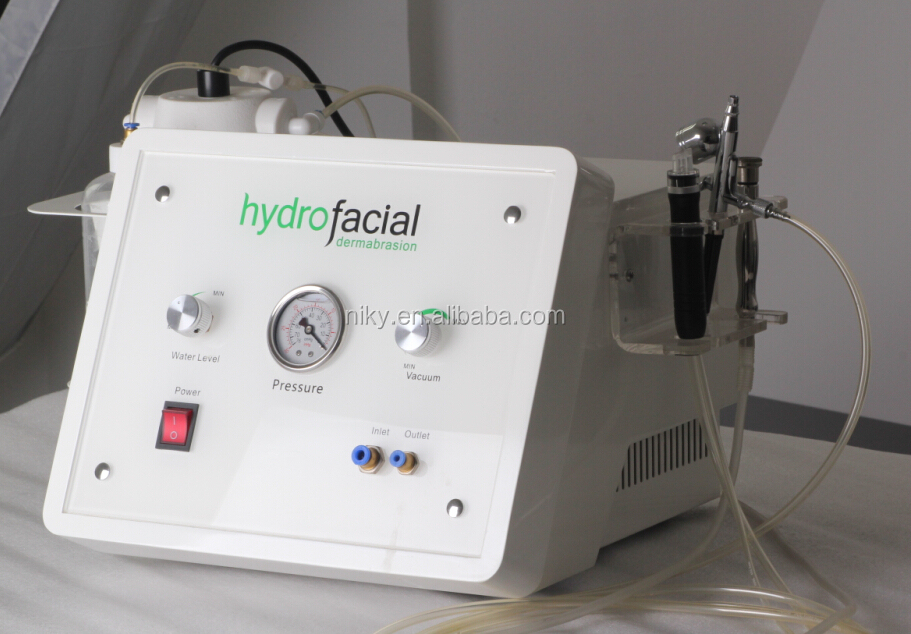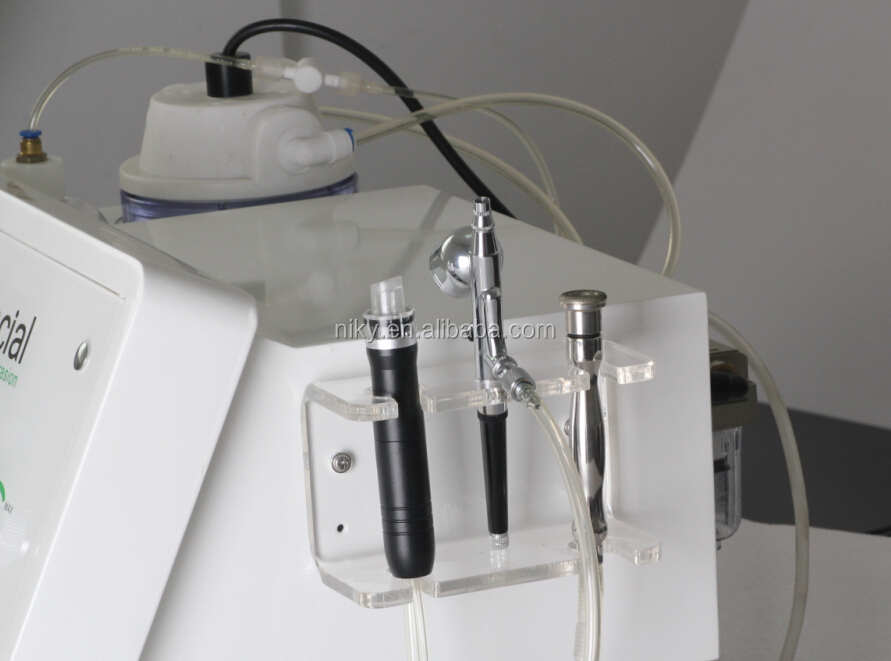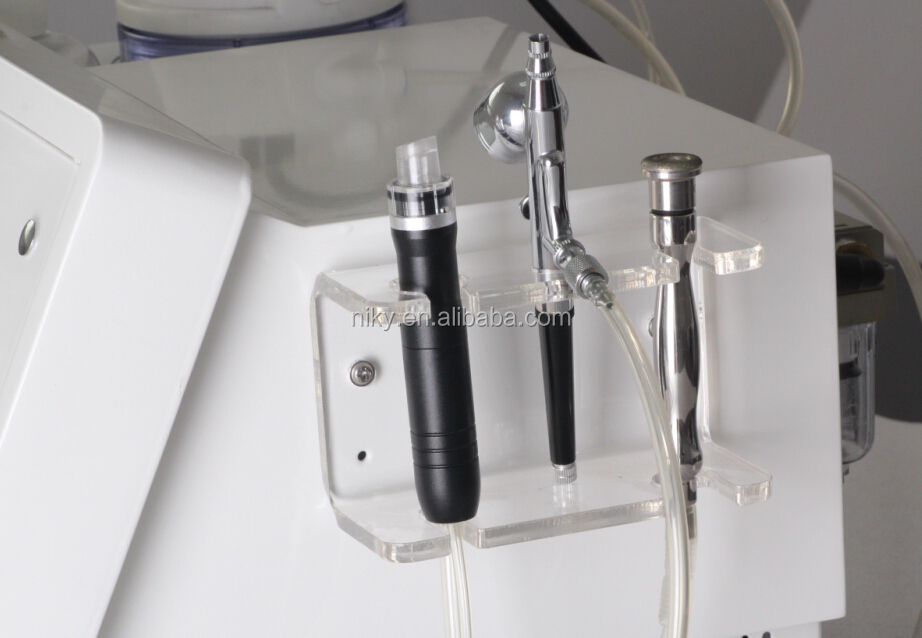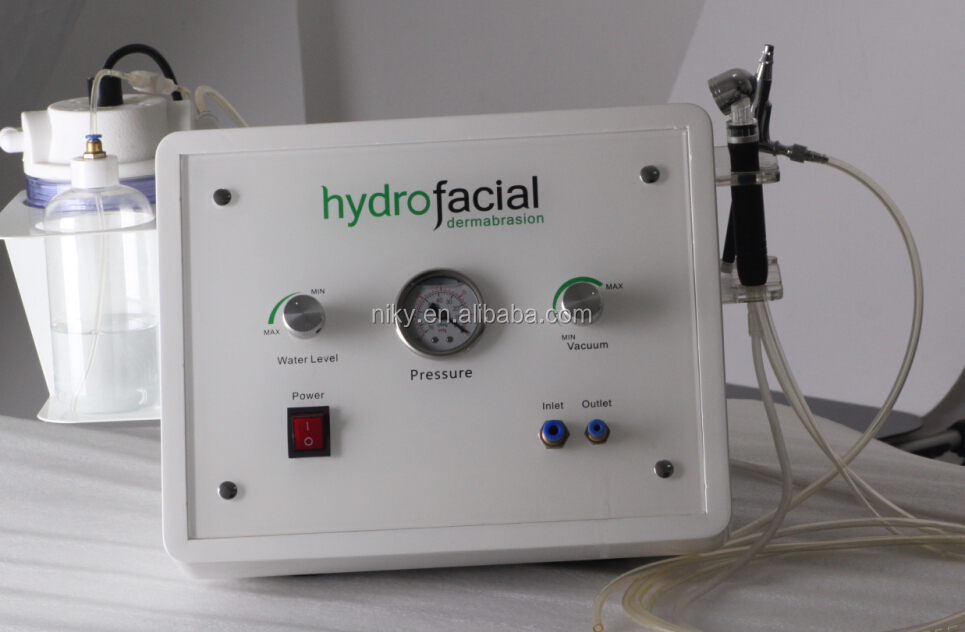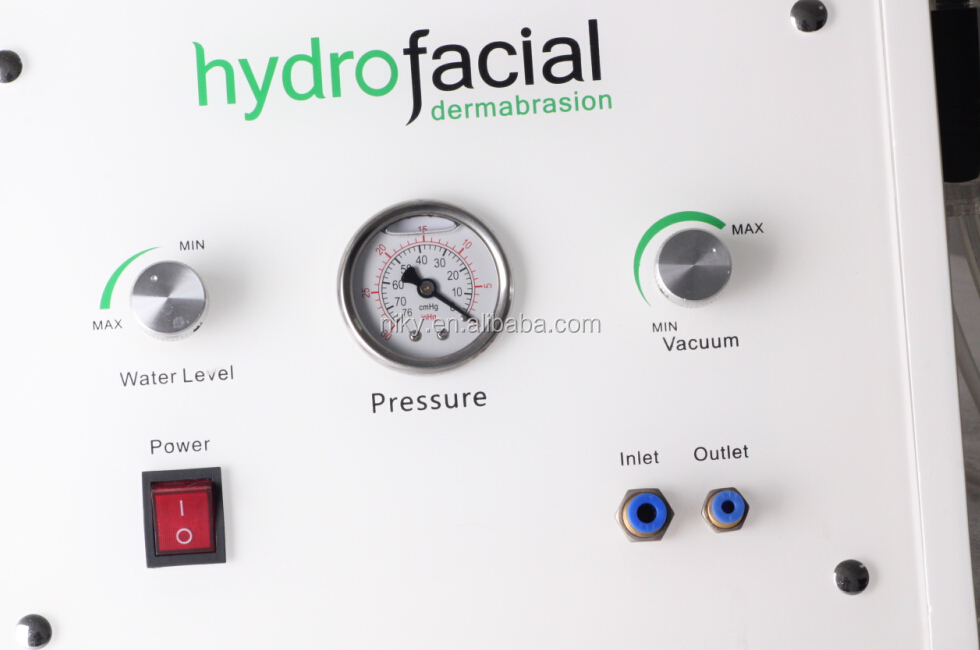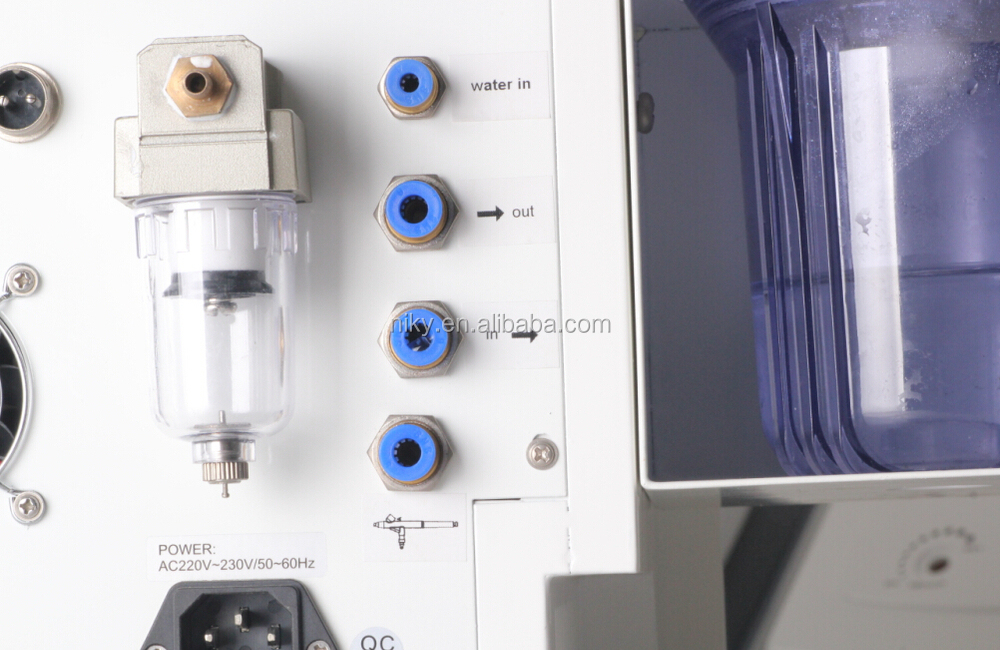 micro dermabrasion machine oxygen sprayer oxygen beauty machine hydrofacial skin spa water dermabrasion skin rejuveanation water jetpeel water oxygen