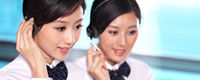 Name: Lynn
Tel: +86-20-82514086
Fax: +86-20-82514086
Mobile: +86-13724097955
E-mail: lynn@itech-aesthetics.com
Add: NO.16 Huaxia Avenue,Tianhe District,Guangzhou,China
Skype: k88v88






Cryolipolysis is a medical treatment used to destroy fat cells. Its principle relies on controlled cooling to near 4 degrees Celsius for the non-invasive localized reduction of fat deposits in order to reshape body contours. The exposure to cooling is set so that it causes cell death of subcutaneous fat tissue without apparent damage to the overlying skin. The procedure is a nonsurgical alternative to liposuction. Cryolipolysis is a portmanteau of "cryogenic" and "lipolysis." Generically, the process can also be known as fat freezing.
Liposuction is a removal of excess fat deposition in a cosmetic operation process, which can be a method to remove excess fat.
The cooling process using a frozen fat dissolving operation is fundamentally different from other minimally invasive methods and was approved as the most effective way to reduce fat.
This is a revolutionary new method. Since being put into use, the fat reduction has been recognized as an important technical progress. For those dieting and exercising regularly but still needing to eliminate local fat , frozen fat dissolving skill is definitely a great gift. The fat concentrates on positions like back fat, buttock top, waist and abdominal, and the frozen fat dissolving operation can produce amazing results. Especially at a low temperature, the triglyceride will be transformed into solid. It uses advanced cooling technology through a gradual process of selective targeting of fat bulges to remove fat cells. This process will not harm the surrounding tissue but reduces the redundant fat. As the fat cells receive a blast of cooling, it will gradually reduce the thickness of the layer of fat, forming a natural elimination process. Excess fat will be removed.


The Advantage of Cryolipolysis:
1. The cooling procedure using cryo is fundamentally different from other nono minimally invasive modalities;
2. It was approved as the most effective way to fat reduction
3. More advanced than liposuction, fat melting technology.
4. Selectivity can be cut a fat waist, back fat and cellulite micro innovations
5. No pain, comfortably cool, fat averagely reduce 20%
Total: 8
Page: 1 / 1
First
←Previous
Next→
End